New KATANA wears Italian custom parts such as a clip-on handlebar kit
Stylish custom parts produced by RIZOMA
New KATANA wears Italian custom parts such as a clip-on handlebar kit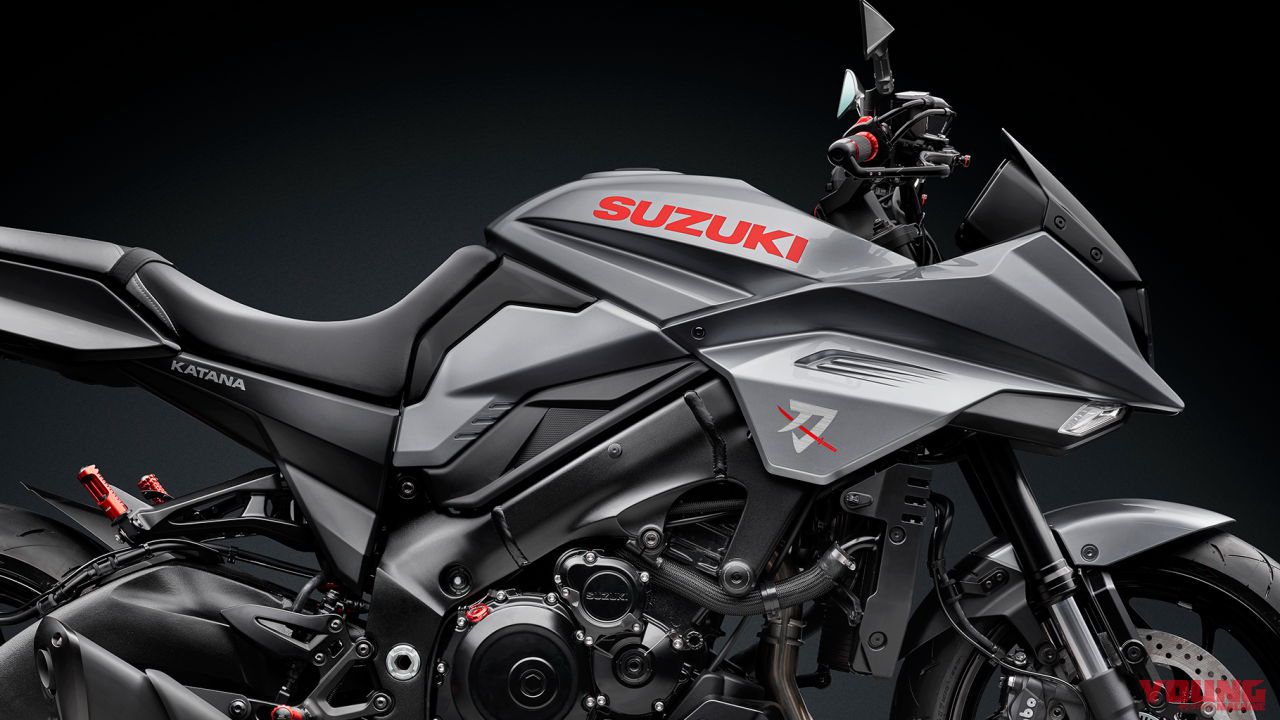 The SUZUKI new KATANA has marked a large number of orders beyond the sales plan soon after its debut. In this situation, there has come many custom parts for the new KATANA one after another. An Italian custom parts builder named RIZOMA has produced a clip-on handlebar kit, exhibited a prototype in EICMA 2018 last year. The sport naked one has transformed its styling into a certain cafe racer by making the angle of handlebars lower than those of the prototype.
RIZOMA has a strong relationship with a Japanese ex-MotoGP racer Shinya NAKANO. 
Italian RIZOMA is known as producing custom parts of high-quality for commercial motorcycles. And 56 DESIGN, one of the Japanese moto apparel brands directed by an ex-MotoGP rider Shinya NAKANO, is also known in Japan, so as to become a general domestic import agency from RIZOMA. As a matter of fact, NAKANO had once worked as a factory rider in the team of KAWASAKI MotoGP, the chief engineer of which had assumed lately a chief manager of product development in RIZOMA. Even moreover, the RIZOMA founder himself is also a nephew of the manager.
The new KATANA in black with some prototyped custom parts was announced at the SUZUKI booth in EICMA 2018 last year, which attracted attention to as the first one with clip-on handlebar. This was just the one to equip a clip-on handlebar kit by RIZOMA. (which also made the other parts equipped with this bike).
The low-down of handlebars has brought a lower styling.
However, the then prototype with an almost straight shape gave us an impression like flat bars rather than clip-ons. Some readers of our site said that it should have gained a lower position by the clip-ons at the time we wrote an article about this topic.
As RIZOMA might consider that, it seemed to have improved its low-down angle and its mounting place, which brought all the lowest position without hitting the fuel tank or the upper cowl. As a result, the new KATANA impressed us with a drastic change not only at a side-view but also a front-view. In addition, the fender eliminate kit expresses an extension around its tail, which makes the KATANA have its own characteristic with a lower and flatter feeling. These equipped parts will be released in the domestic market soon, which should be paid much attention for owners who are willing to custom the KATANA.
There comes some custom parts by RIZOMA.
The 8% consumption tax are included in all the prices above.
※本記事の内容は公開日時点のものであり、将来にわたってその真正性を保証するものでないこと、公開後の時間経過等に伴って内容に不備が生じる可能性があることをご了承ください。