Ultimate evolution of Super Cub
2019 HONDA Thailand Wave125i Test Ride Review to be an ultimate Super Cub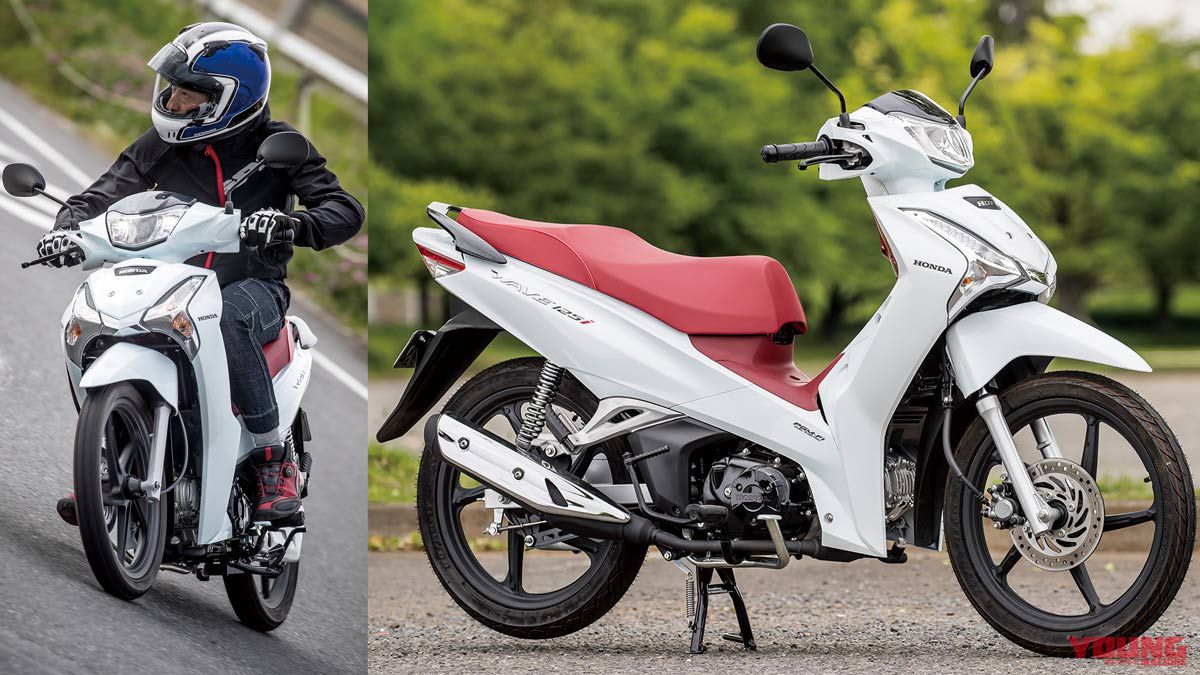 The HONDA Wave125i, one of the lineup of the HONDA Thailand Wave series, is constantly more advanced by the technologies and equipments than the domestic Cub series, and that's why I feel deeply impressed with every riding. This time it has been renewed in the 2019 model. It has become sportier with a brand-new exterior such as a LED headlight. In spite of this renewal, it is remarkable for keeping almost the same price as the former one.
Text by Yuichi OHYA. Photo by Junya YAMAUCHI
Advantage: There is even a pleasure to handle it with no shortages nor complaints.
The 2019 Wave125i has an air-cooled single engine which had a same base as that of the Super Cub C 125 released last September. With keeping the Cub style, it has a storage space for helmet under the seat, a front disk brake, and some convenient equipments such as a main key with shutter and a gear position indicator. Also a LED headlight has finally been adopted in the latest model.
The basic running performance has no major changes from the previous model. The engine has a characteristic to accelerate with a strong torque after connecting to the centrifugal clutch and to keep on increasing the rev comfortably. The intermediate acceleration at the 2nd gear has got 60 km/h yet, and keeping on throttling at the top 4th gear would bring easily over 100 km/h.
The handling performance is also excellent. In spite of the narrow width of handlebar, a rider can be easily banked with a light operation, then to turn naturally. Although it has a frame with less stronger rigidity, front and rear 17-inch tires give a moderate stability, which make no failure for a gap at a hard banking.
It has a less stronger brake system but both the front and the rear are enough controllable to handle with confidence.
Disadvantage: To stretch a point, it has a narrower banking angle.
it is possible to hit the step on the ground earlier than expected when a rider concentrates on his comfortable riding.
Conclusion: The Wave125i is the ultimate Super Cub with a good styling and a good running performance in a perfect harmony.
I've been testing the Wave series for a long time since the further former one. I feel deeply impressed whenever I ride it by more advanced technologies and equipments than those of the domestic Cub. You should pay attention to the point that the new model has an almost same price as the previous, in spite of new equipments such as a LED headlight.
※本記事の内容は公開日時点のものであり、将来にわたってその真正性を保証するものでないこと、公開後の時間経過等に伴って内容に不備が生じる可能性があることをご了承ください。