Permanent Preservation of the Legend Motorcycle Sound
Full Throttle Sound of Honda CB750 FOUR [Legend Motorcycle "The Best Sound Library" #1 / with Video]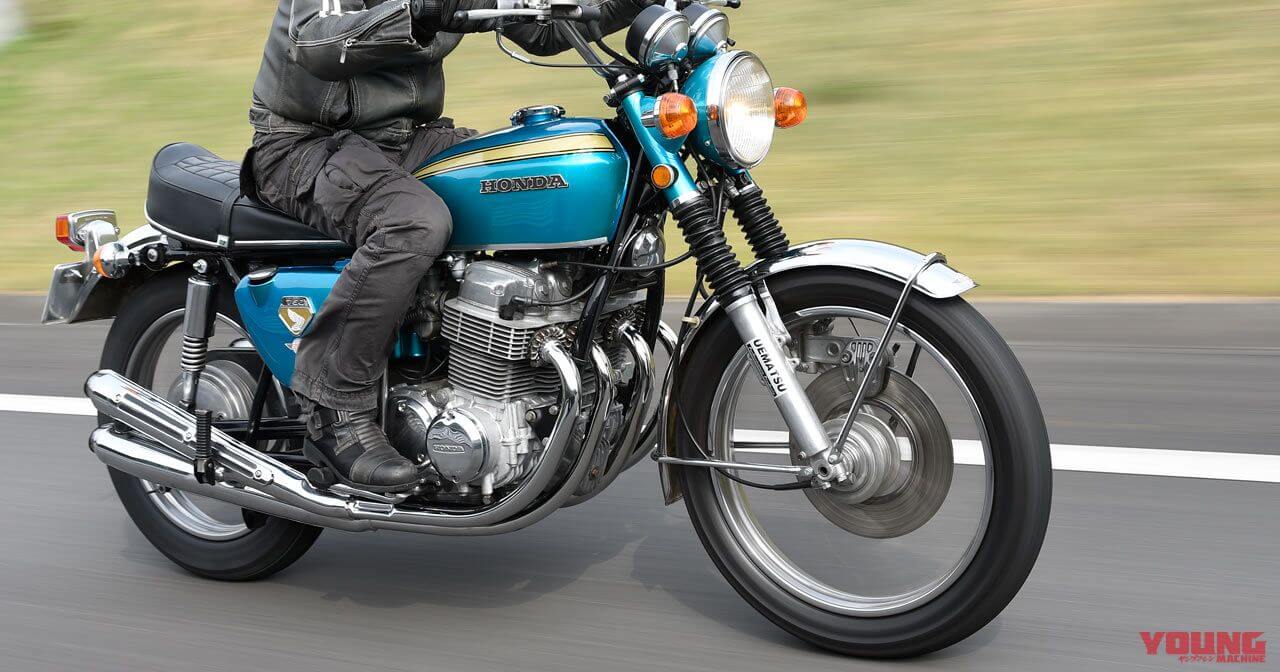 "What sounds does a legend motorcycle play?" We present you some sound videos of legend motorcycle from Young Machine Video Archive. The first of this series starts at HONDA CB750FOUR (1969), the world's first mass-produced 4-cylinder motorcycle.
The First Japanese Motorcycle which Got The Top of The World.
From the 50's to the early 60's, British vertical twin engine (which had almost vertical 2 cylinders from 500 to 600cc) such as Triumph, Norton and BSA had dominated in the world's largest motorcycle market in the US. On the other hand, most of Japanese motorcycles at that time had been easily inspired with small/medium-sized motorcycles made in Europe, which the overseas market had regarded as a cheap ones with little originality.
However, when Super Cub C100 was released by Honda in 1958, with 50cc 4-stroke engine whitch could't be seen in the world at that time, it became highly evaluated for its unique styling and advanced mechanism. Especially in the United States, it succeeded in being free from a prejudice of "Motorcycle = Vehicle for outlaws". After that, Honda released Dream CB72 Super Sport (247cc SOHC parallel 2-cylinder) in 1960, and CB77, expanded its displacement to 305cc in 1962. Furthermore, Dream CB 450 (444 cc), which adopted highly mechanical DOHC parallel 2-cylinder at that time, was released in 1965. Although Its top speed and acceleration outperformed OHV British motorcycle, not only its comfort performance on highway but also its status in the market had been inferior.
In 1968, Honda introduced Dream CB750 Four in Tokyo Motorcycle Show. It had a same mechanism as GP racer, and it was equipped with a parallel 4-cylinder engine, which had been only adopted in some models such as the MV Agusta, and with the disk brake system that was first-ever on the market. This model was released in 1969 which performed a maximum speed approaching 200km/h and got a smach hit all over the world, including the United States.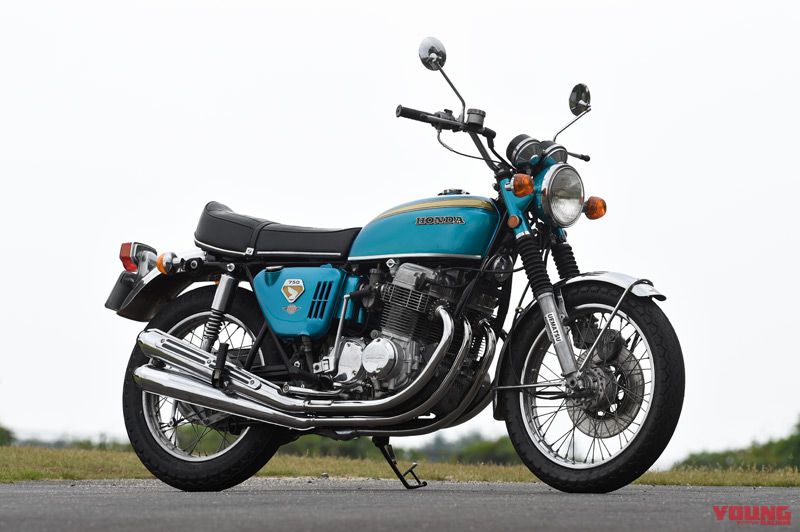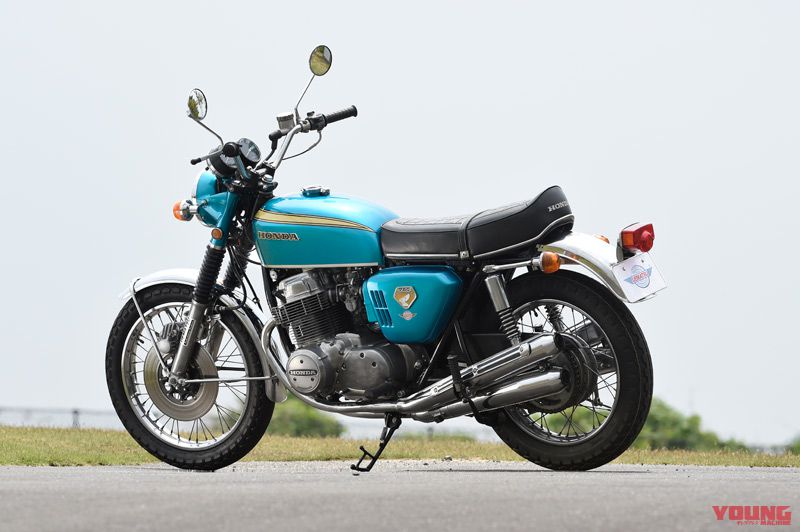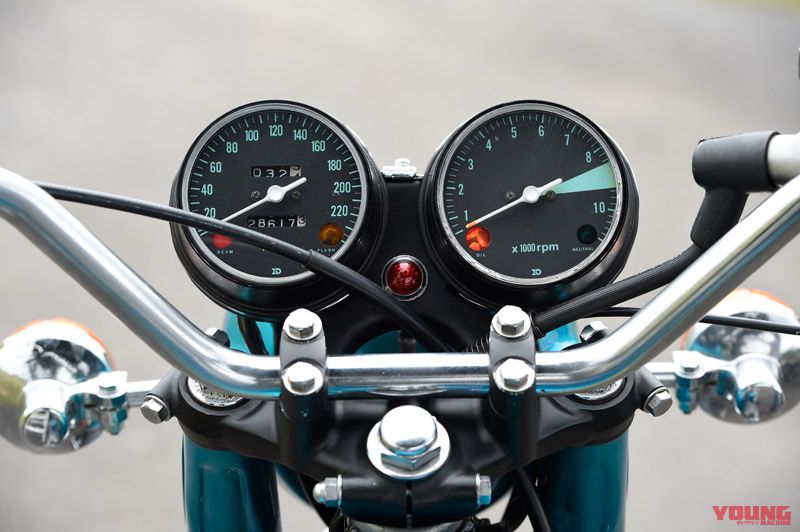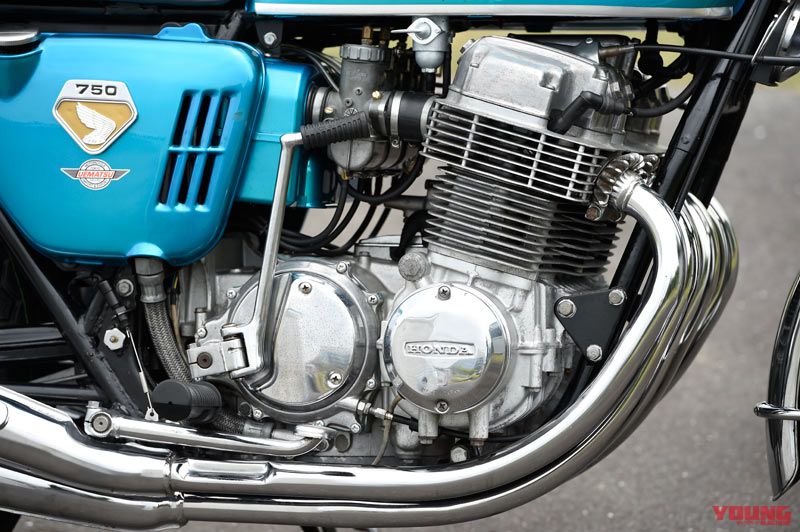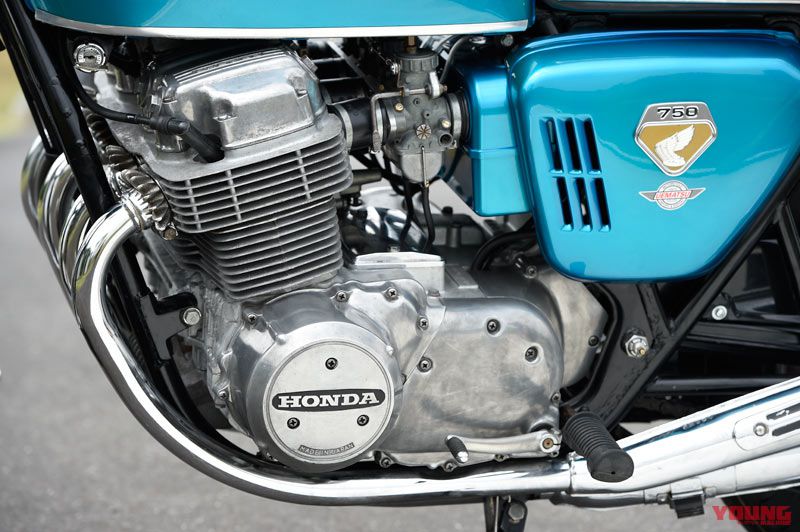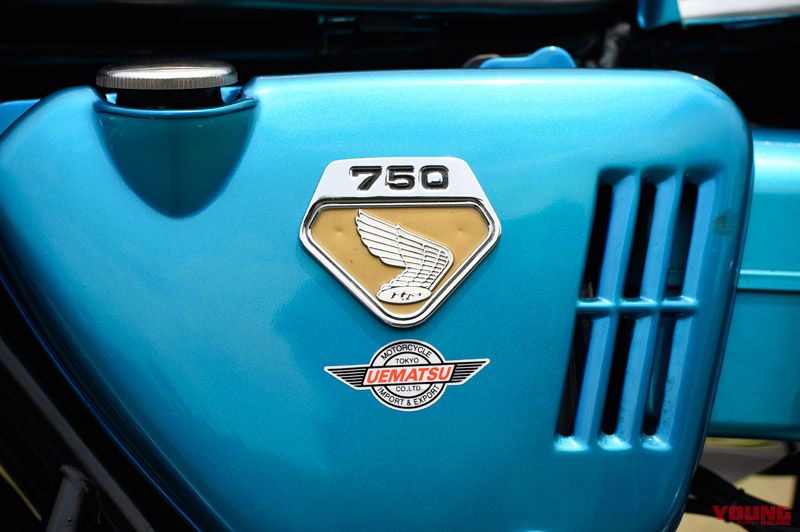 ■ Overall Length: 2160, Overall Width: 885, Overall Height: 1120, Wheelbase: 1455, Seat Height: 805 (each mm), Dry Weight: 218kg ■ Engine: Air-cooled 4-stroke parallel 4-cylinder SOHC 2 valve, Displacement: 736cc Power: 67ps / 8000 rpm, Torque: 6.1 kg-m / 7000 rpm, ■ Front Tire: 3.25-19, Rear Tire: 4.00-18
Here comes the sound of CB750R!
※本記事の内容は公開日時点のものであり、将来にわたってその真正性を保証するものでないこと、公開後の時間経過等に伴って内容に不備が生じる可能性があることをご了承ください。