Debut at Milan Show on 6th November
(Scoop) 2019 BMW S1000RR defined by bilateral symmetry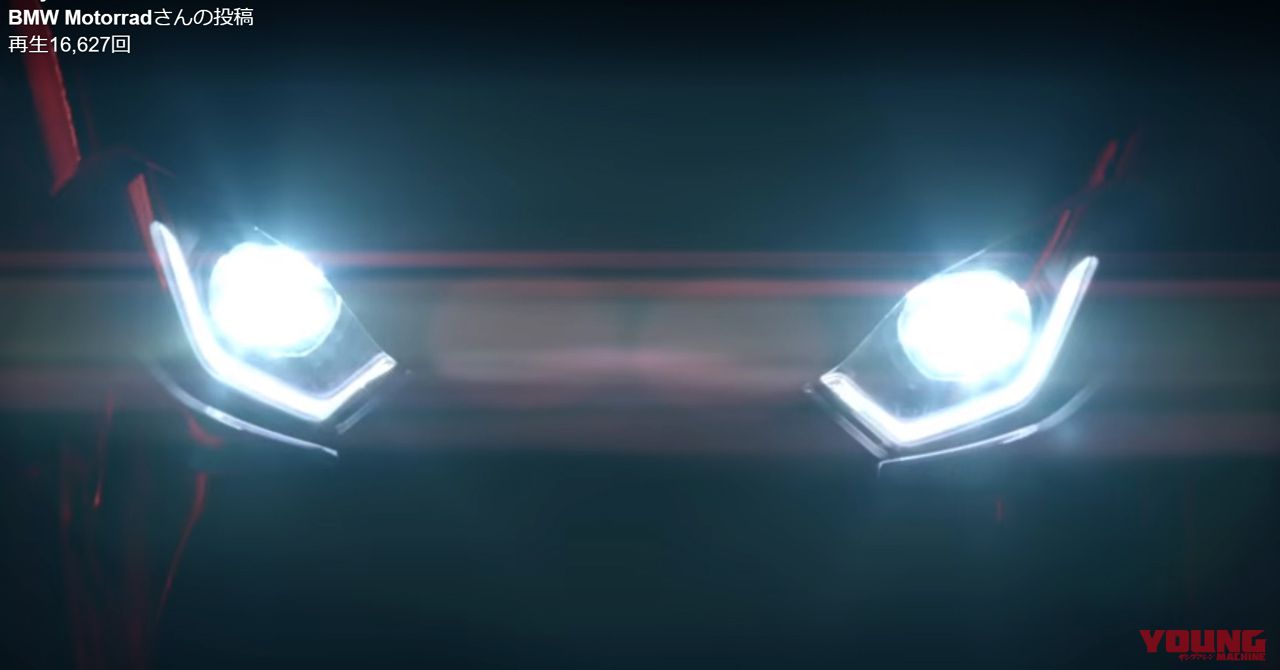 The "Stay tuned" teaser video has stirred up excitement, and there is a strong possibility that BMW will announce a formidable machine at Italy's Milan Show. Also, on 19th October a new teaser video was made public, and the hitherto unseen face design has been established.
S1000RR image holds strong
In the newest teaser video the "glimpse" of the headlight area matches what was thought to be the 2019 S1000RR registration design CG image. We feel it would be safe to say that the machine BMW will announce at the Milan Show, will be the S1000RR. It appears the characteristic left and right asymmetric headlights from the predecessor model, will become bilateral symmetric projector-style LEDs. Nevertheless, if you look at the registration of design CG image, or the spy shot that was photographed in 2017, it appears the centre intake ram-air ducts remain. Therefore, you could say that the image of the S1000RR stays strong. Also, the indicators are integrated into the mirrors, and that area has been constructed to deal with racing.
Will the frame be an LCG type?!
It is predicted that the once straight line-style frame on the predecessor model will become a curved form. This very much resembles the LCG (Lower centre of gravity) frame adopted on the CBR250RR (MC22) made its debut in 1990. Because of this, we assume that the tank has been downsized and the wheelbase shortened to facilitate this. Simultaneously, the frame and swingarm have been narrowed considerably. So there's a possibility that it may become lighter than the predecessor model. If this turns out to be the case, then we can expect the already plentiful power of the S1000RR will become yet stronger… can this really be true?!
※本記事の内容は公開日時点のものであり、将来にわたってその真正性を保証するものでないこと、公開後の時間経過等に伴って内容に不備が生じる可能性があることをご了承ください。