Will it make its debut at the Milan Show on 6th November?
(Scoop) Will the 2019 S1000RR adopt a shift cam reverse-crank?!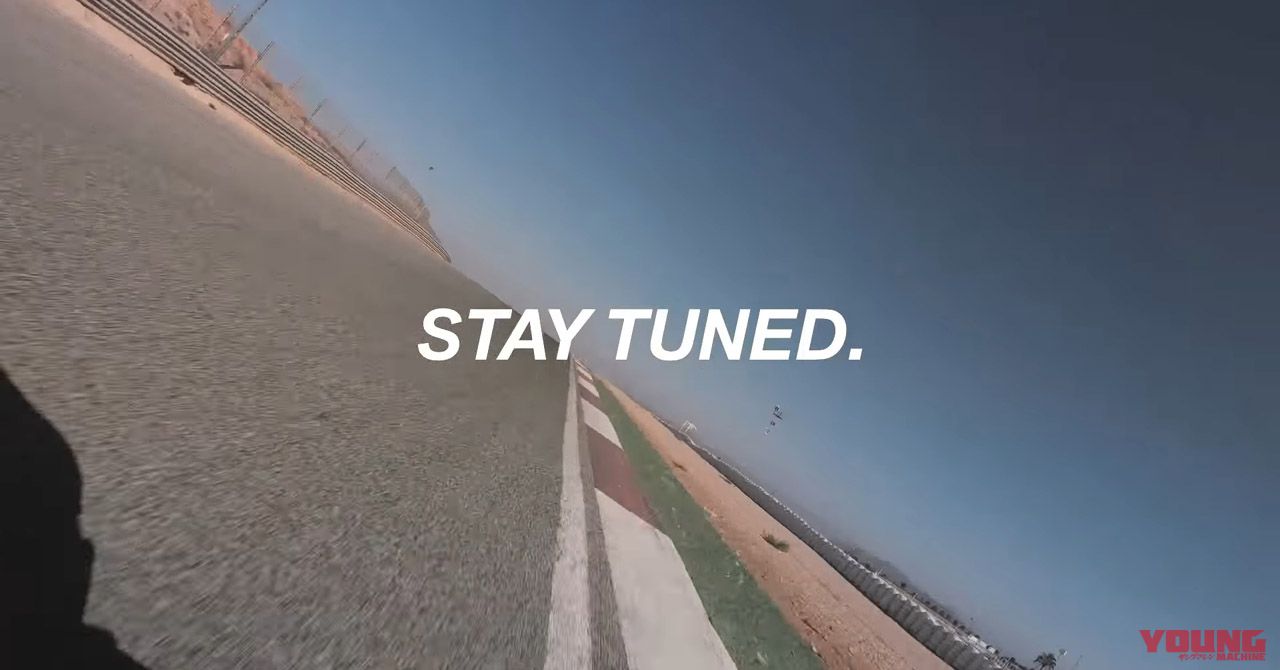 The "Stay tuned" teaser video has stirred up excitement, and there is a strong possibility that BMW will announce a formidable machine at Italy's Milan Show. Its mechanisms will rival the YZR-M1, and this almighty straight-four superbike can certainly be considered a MotoGP machine for public sale. *Young Machine, 2018 November edition (released 22nd September)
Can the next generation S1000RR seriously be like an M1 for public sale?!
BMW Motorrad are planning large-scale model changes in 2019 for promoting double-figure machines. At the forefront of these, is the S1000RR. One could say that up until a certain point Japanese inline-four litre bikes were unrivalled in the superbike world, that was until the S1000RR burst on to the scene and made its presence felt.
There has been decisive action made on a full model change that seems sure to secure the throne in one hit for 2019. A CG design has been leaked, revealing what is thought to be a registration of design application made in Germany and China. By looking at the image you can identify that absolutely everything is new from the engine to the frame. According to a survey we carried out, the current engine that already produces in excess of 200bhp will adopt the use of a reverse-crank racing machine specification. Also, there was evidence in 2017 that the exhaust note resembled a cross-plane crank sound. This is the same structure as a Yamaha YZR-M1 MotoGP machine, so if this is the case then its fighting strength will be unfathomable. Furthermore, there's a strong chance that it will get variable valve timing. BMW are also announcing the release of a variable valve timing mechanical system for the 2019 Boxer Twin. It seems that the variable valve timing system is already set up for the Euro 5 emission rules ahead of Euro 4.
In terms of the body of the bike, this also gets the newest parts that are commonly found on MotoGP and World Superbike machines, such as the reverse Yogura-style swingarm that is combined with the new frame. If you line up the old and new bikes together, it's very clear to see how the body is more compact. Make no mistake, this is an all-out weapon that is bound to win races. It will certainly be the bike to keep an eye on for 2019.
※本記事の内容は公開日時点のものであり、将来にわたってその真正性を保証するものでないこと、公開後の時間経過等に伴って内容に不備が生じる可能性があることをご了承ください。