Will the water-cooled Harley Streetfighter also have a fairing?!
Introduction of Harley-Davidson new vision models (Part 2)
Will the water-cooled Harley Streetfighter also have a fairing?!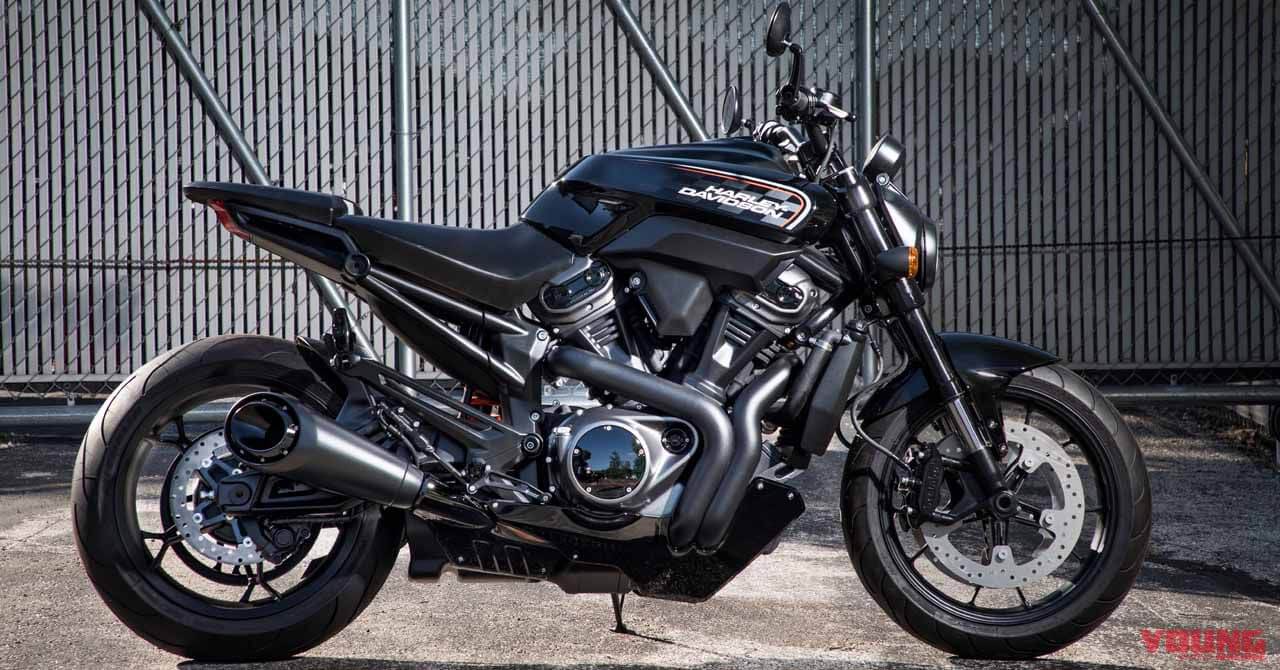 On 30th July 2018 Harley-Davidson announced their global strategy for up until 2022, as they embark on selling a new segment of models under the so-called "More Roads to Harley-Davidson" slogan. In this part we will introduce the "Streetfighter" and "Custom" models.
New water-cooled engine comes as 975cc & 1250cc double feature
Not only did Harley formally announce the release of the Pan America 1250 that we introduced in the last article, a "Streetfighter" model due for 2020 was also announced. The engine of the Streetfighter was announced as a 975cc, but seeing as the exterior appearance of the engine is unchanged from the Pan America 1250 we would say things such as the bore stroke and so on will differ. Also, there is information about the existence of a 975cc version of the Pan America, so we predict that the new water-cooled V-twin two-cylinder engine will be developed like the Sportster series with two engine displacement specifications.
There's also a faired version?! Based on the motif of the VR1000
Not only is there a photo of the naked version of the "Streetfighter", you can also identify a half-faired model from the video that was made public. Furthermore, you can see how it is lined up along with the former water-cooled V-twin Harley VR1000 (1994) superbike that was developed in order to defeat Ducati, so we have high expectations. The announcement by Harley this time suggests they are planning to release additional models to their line-up by 2022 in order to expand further into a new segment, so surely this is the introduction of a VR1000 replica?!
Is the "Custom" a rebirth of the V-Rod?!
There is also the prospect of a "Custom" series to be released in 2021, equipped with new water-cooled V-twin two-cylinder engines. It has been announced as having a 1250cc displacement, and seems to be the replacement for the existing water-cooled Harley, the V-Rod that was removed from the line-up in 2017. Originally the V-Rod was the rebirth of the VR1000, and aside from the above-mentioned additional fairing, you could say it would be the natural course of events to be prepared as a performance cruiser. Also, the displacement is similar to the latter versions of the V-Rod that adopted a 1246cc capacity, but this engine clearly looks compact so it seems like we can expect to have a downsized bike that will be easier to ride for smaller people.
News feed: American Harley-Davidson
※本記事の内容は公開日時点のものであり、将来にわたってその真正性を保証するものでないこと、公開後の時間経過等に伴って内容に不備が生じる可能性があることをご了承ください。