Harley announce Pan America 1250 Adventure model
Introduction of Harley-Davidson new vision models (Part 1)
Harley announce Pan America 1250 Adventure model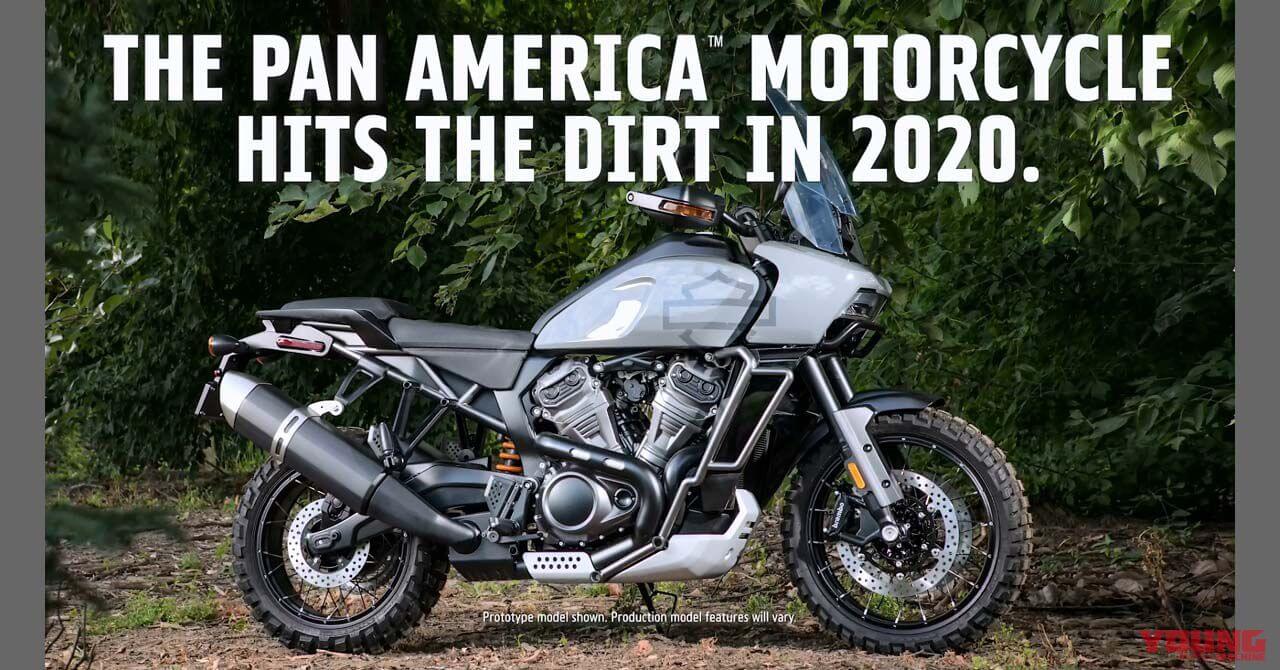 On 30th July 2018 Harley-Davidson announced their global strategy for up until 2022, as they embark on selling a new segment of models under the so-called "More Roads to Harley-Davidson" slogan. It was a surprise to see that among these there was also an Adventure model!
Water-cooled 1250cc V-twin engine
What Harley have announced this time is not the customary next year model line-up, but instead a global strategy and product development programme that aims to deliver growth. There are several big news stories in terms of product development, but the most prominent among these announced is the Adventure model (Pan America 1250), with an engine displacement of 1250cc. It has become clear from an overseas interview article that it will adopt a water-cooled 60-degree V-twin DOHC4-valve engine.
There had been rumours in the past about Harley producing an Adventure model, but for a prototype like this to be announced was outside of our expectations. Make no mistake, the aim here is for Harley to widen their customer base. Within their main market, America, the ageing of the core customer base has led to a long-term slump in sales, so the company responded by consolidating the 2018 Dyna and Softail series. However, behind closed doors the existing models have been developed in order to expand into a new segment. and they are creating new choices from which to purchase under the so-called "More Roads to Harley-Davidson" slogan. Other than this it has become evident there will be a formal announcement for an electric Livewire for August 2019, plus a 1250cc custom model and 975cc street-fighter for 2020.
Is an air-cooled Sportster also being tested?!
After observing the information regarding the Pan America 1250 equipped with a water-cooled 60-degree V-twin two-cylinder DOH4-valve engine in the video (see bottom of page), there is also a bike equipped with an air-cooled Sportster engine running in the desert scene. In what is thought to be the initial design sketches a Sportster engine appears to be drawn, so was it that in the first stages of development there were two varieties, an air-cooled and water-cooled version? Or might there be an air-cooled version on its way too…?!
News Feed: American Harley-Davidson
※本記事の内容は公開日時点のものであり、将来にわたってその真正性を保証するものでないこと、公開後の時間経過等に伴って内容に不備が生じる可能性があることをご了承ください。