Honda Collection Hall 20th year special feature
First ever Honda, 1947-produced Model A gets a run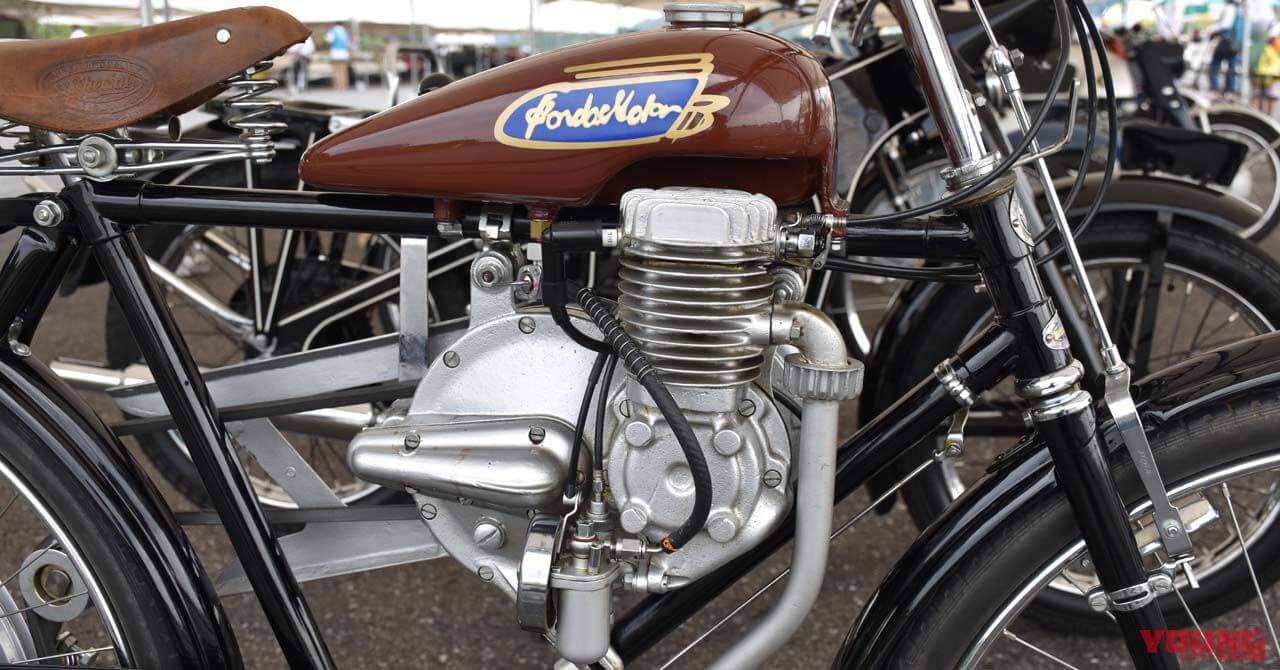 Celebrations for the 20th year of the Honda Collection Hall event were held at the south course of Twin Ring Motegi on 16th July 2018. To commemorate the occasion there was a special show run of bikes. In total 34 two-wheeled Honda bikes and 29 four-wheeled Honda machines from the company's very beginnings up until the present day were demonstrated.    
The first Honda design Model A engine
A year on from Japan's defeat in the war in the summer of 1946, the founder of Honda Motor Company Soichiro Honda had already been aiming for a revival by remodelling small two-stroke generator engines previously used by the army and fitting them to bicycles. This enabled Honda to begin selling engine-assisted bicycles. Sales were good, but due to being limited to only 500 generator engines to use as a base, he had no choice after this but to develop and produce his own engines through his own company to keep up with supply. The Model A was the first to emerge from this new strategy. It was a simple product with engines being installed onto bicycles and being sold at the store, and the first machine was completed at the end of 1947. From around March the following year production began more seriously at the Noguchi factory in Hamamatsu, Japan. At the time there were still no stipulations about the scooter class having to be under 50cc, so it seems as though this is why engine displacement ended up being somewhat of a half measure at 50.3cc.
Initially, engine development was based on "making products that other manufacturers can't copy", so a unique central scavenging engine with a convex piston and cylinder called the "chimney" engine was experimented with. However, the technology at the time was unable to solve the chimney section seizing up. Therefore, the driving force section was reused as it was, and the scavenging method was changed to a cross scavenging style with a deflector piston, which became the Model A design.
News coverage: Honda Motorcycle Company / Honda Motorcycles Japan
※本記事の内容は公開日時点のものであり、将来にわたってその真正性を保証するものでないこと、公開後の時間経過等に伴って内容に不備が生じる可能性があることをご了承ください。