New CB1300SF/CB1300SB SP made public at CB meet-up
Ohlins front and rear, plus Brembo brakes
New CB1300SF/CB1300SB SP made public at CB meet-up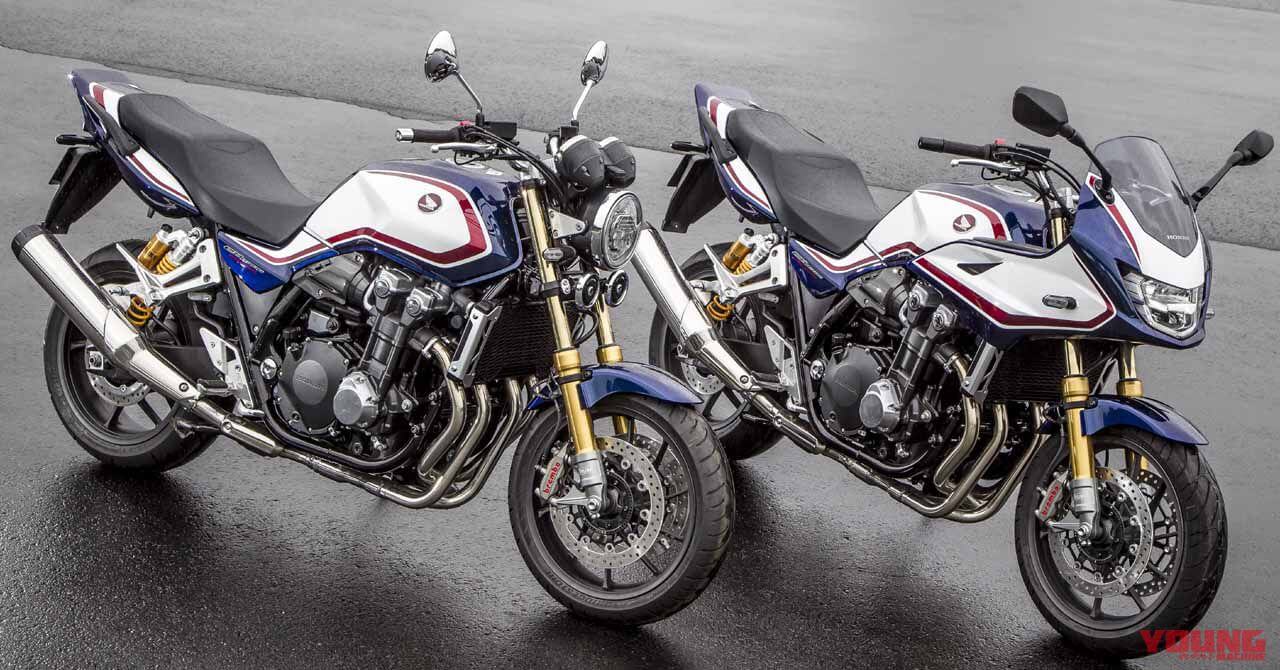 The 2018 CB1300 Super Four and CB1300 Super Bol d'Or SP models planned for sale have been made public for the first time at the 13th CB owners meet-up held at Fuji Speedway, on July 8th 2018. They are both very attractive with the blue, white and red colour schemes that evoke the CB750FC from the past, along with special parts fitted to the lower areas.
Radial mount Brembo monoblock calipers
The CB1300SF/SB SP version that we reported about here as a scoop has finally made its first public appearance. This model holds 25 years of CB1000 Super Four history, and much work has been put into the suspension and brakes. There is a combination of Ohlins upright-forks at the front, and radial mount Brembo monoblock brakes. Of course it also has Ohlins made suspension at the rear, which offers exclusive settings to match the CB1300. Besides this, such features as the sport heated grips are the same spec as the standard base model, but it's the updated ETC 2.0 device that has become a topic for discussion.
When it comes to Ohlins equipment, we all recall the ZRX1200 DAEG
The ZXR1200 DAEG model that went on sale in 2016 was equipped with an Ohlins premium package. It had a limited edition (100 sets produced) front and rear suspension set that was applied to the final version. Up to that time the DAEG had only ever had a special rear shock, so it became a real topic for discussion when the front setup option was first announced. The price of that set was $4000, so when you consider that the price (standard price plus approx $4000) for the CB1300SP will also include upgraded brakes, you could say that it seems a good bargain.
Photos: Junya Yamauchi
※本記事の内容は公開日時点のものであり、将来にわたってその真正性を保証するものでないこと、公開後の時間経過等に伴って内容に不備が生じる可能性があることをご了承ください。