New style quarter fairing
'Samurai' modified Z900RS by Pleasure goes on sale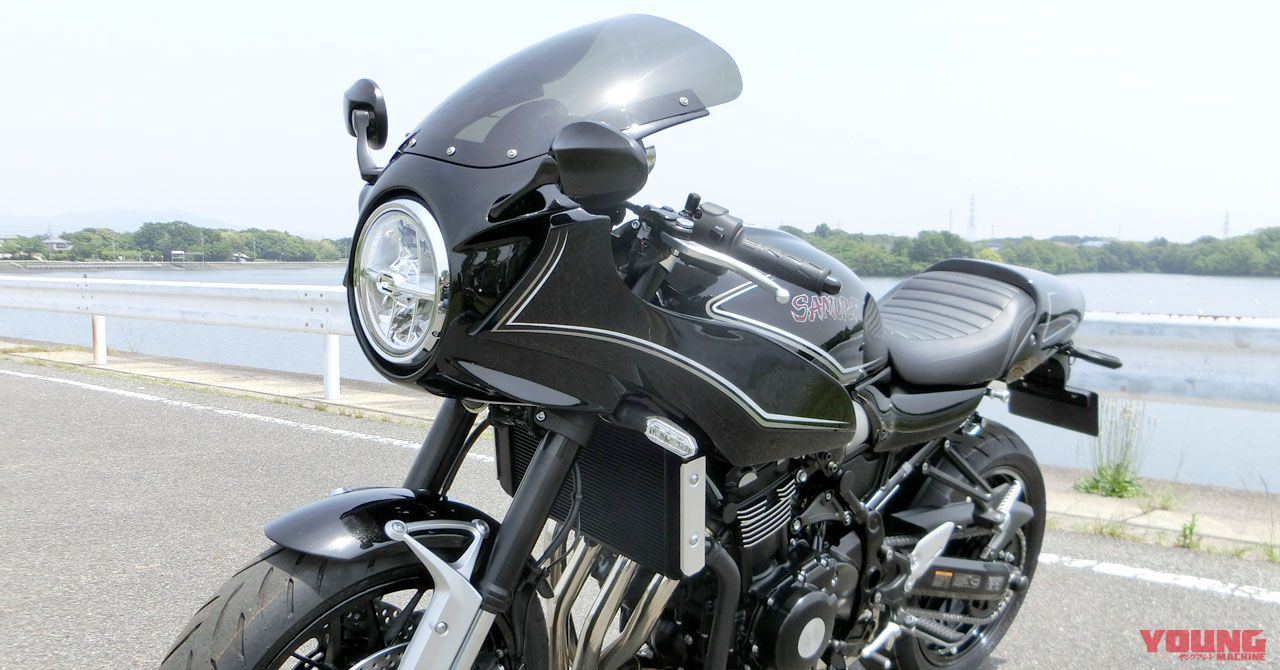 Authorised Kawasaki retailer 'Pleasure' in Aichi prefecture who are famous for producing top end exterior parts, have begun sales on a quarter fairing exterior panel set for the Z900RS. With traditional ancient Japan as the theme, the fairing set has been called "Samurai". 
On sale as a complete bike, or a fairing set
The "Samurai" modified Z900RS by Pleasure that was introduced on this website on 27th April finally goes on sale. Within the numerous Z900RS models that have been modified there are few that have been done in quarter fairing, and it is distinctive of Pleasure to have produced high end parts akin to a genuine OEM standard, all the way from the inner-fairing to the mirrors. On this occasion, notice of the commencement of sale and prices have been announced. Riders can brace themselves for a shape that is based on the motif of a Japanese sword, that expresses the spirit of the "Samurai". Details considered in the kit include some convenient and safe features, such as a 12V power socket installed on the inner-fairing, and retractable mirrors.
Samurai concept (from Pleasure HP)
The "Samurai" points towards the principle of a Japanese warrior, a swordsman that is proficient in martial arts, and is courteous and knowledgeable under what is called the Samurai code. There is also the ideology that they must hold absolute obedience to their master. The design of the "Samurai" takes its inspiration from this distinctive Japanese culture that is both delicate and considerate, while giving the sense of intimidation that if one doesn't draw their sword then the outcome of a battle will be decided, as a true Samurai must put his own life on the line for the sake of serving their master. Within this new design, the bike includes the same unchanged traditions from the past.
News feed: Pleasure
※本記事の内容は公開日時点のものであり、将来にわたってその真正性を保証するものでないこと、公開後の時間経過等に伴って内容に不備が生じる可能性があることをご了承ください。