Reproduction of CB750FC colour-scheme
New style CB1300 (SP) with Ohlins & Brembo on its way?!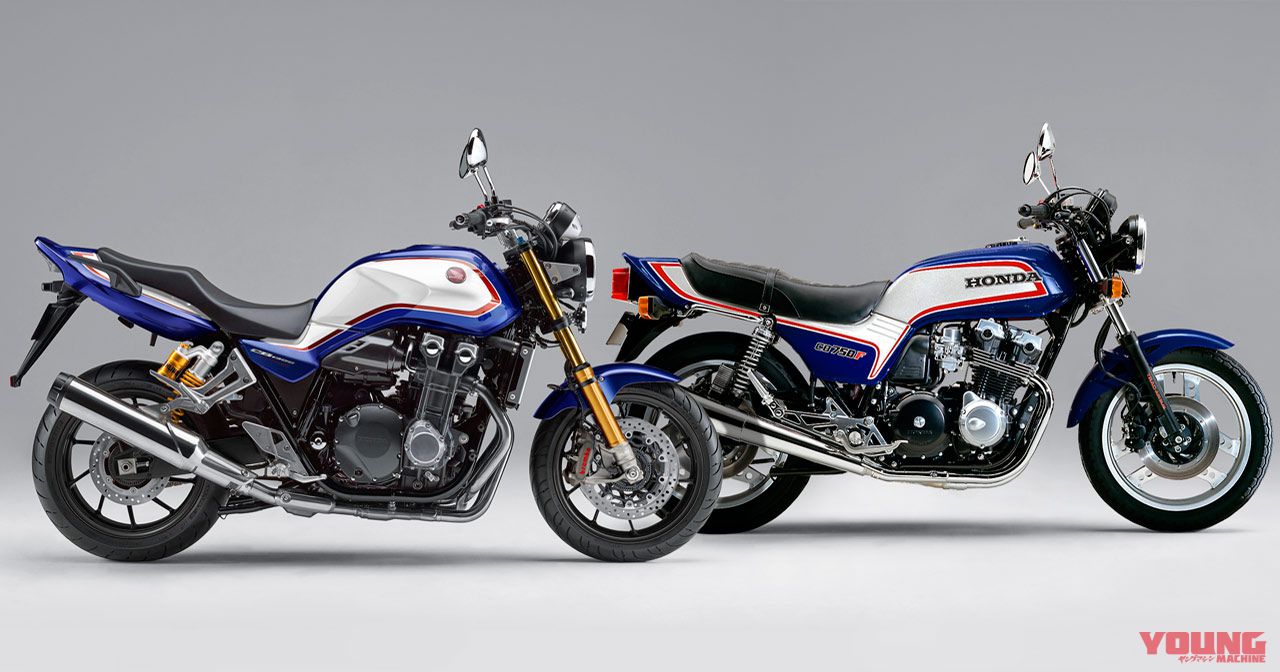 It seems as though there will be an SP version of the new 2018 CB1300SF/SB (Super Four / Super Bol d'Or) that acquired a cheeky exhaust note, despite the emission rules that were introduced in Japan from 2016. Also, it looks like the new release will recall the blue & white colouring of the 1982 CB750FC, and will be adorned with stunning framework.   
A reappearance of the CB from back in the day
In response to new emission regulations in Japan, the CB1300 & CB400 both received minor changes to their exhausts back in October of last year. Well, a rumour has dropped by unexpectedly about the "addition of a top-end spec" CB1300. According to our sources, it seems as though it will have "brembo radial calipers and ohlins front & rear suspension". Furthermore, it looks as though it will be released in exclusive colours that evoke the tricolours of the 1982 CB750FC model. It also gives off the impression of the popular CB750F from the 1990s. We expect it will retail from around $31,650 for the standard version. *Young Machine, 2018 February edition
News feed: Young Machine, 2018 February edition (released December 24th)
※本記事の内容は公開日時点のものであり、将来にわたってその真正性を保証するものでないこと、公開後の時間経過等に伴って内容に不備が生じる可能性があることをご了承ください。