The next one on from the Niken…
Will the next three-wheeler be a Tricity 250?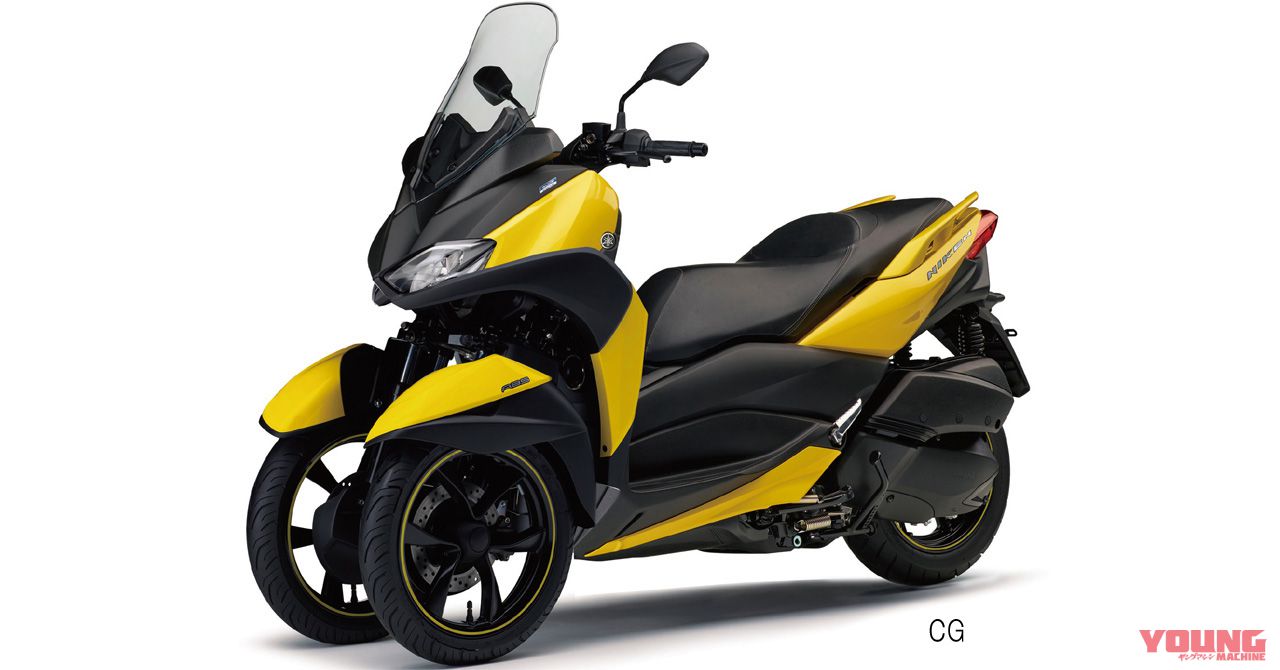 On 2nd February 2018 the president of Yamaha Motor Company Mr Yoshihiro Hidaka, made a speech regarding the development of new three-wheeler models. When he did so the slides that were shown only depicted a silhouette, so we will try to predict what kind of a model it might turn out to be.
Will it appear at the 2019 Tokyo Motor Show?
The three-wheeled LMW (Leaning Multi-Wheel) that Yamaha aim to implement "that won't fall over", began with the Tricity in 2014, and the Niken will be sold in 2018. Yamaha has exhibited genres from both extremes including small commuters and large sports machines, and at the same time as putting them into production it is probing the needs of bikers. Based on this, it has become clear that next up for release is a new model LMW that sits right in the middle of the two sizes. At the 2017 information report session it was declared by the president of Yamaha Mr Hidaka, that new models would be released. "Other than these two models, we will spread out various types of LMW of new value to our customers". According to information we obtained, the engine displacement will be a middle-sized class. Also, it seems as though it will be turned into an AT model, the genre of which is a hot topic. Because the demand for a geared sports machine is unknown, the outcome of releasing a scooter is low risk. In the event that the Niken is a success, it seems to have emerged that there is a possibility of a mid-size geared LMW. *Young Machine, June edition (Released for sale 24th April)
Could the XMAX be a vision for worldwide development?!
Here at Young Machine we predict that the next version of the LMW will be a middle-weight scooter. Previously we had information about testing of the TMAX as a three-wheeler, but if it is based on the XMAX then it wouldn't be just for the European, American and Japanese markets, but would also cater for the wider needs of other Asian countries. Also, by making a LMW series based on the VMAX, there is the advantage of being able to develop them into various sizes from 250cc, 300cc, to 400cc. And lastly, because it's fitted with traction control the implementation of developing a bike that doesn't fall over is drawing ever nearer.
News feed: Young Machine, June edition (Released for sale 24th April)
※本記事の内容は公開日時点のものであり、将来にわたってその真正性を保証するものでないこと、公開後の時間経過等に伴って内容に不備が生じる可能性があることをご了承ください。